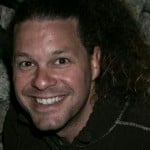 Nearly one year later:
Backpackers shun Vangvieng in Laos
The provincial Information, Culture and Tourism Department has admitted the decline in the number of Western visitors, mainly backpackers, whose numbers previously dominated the town, since the crackdown last year, the Vientiane Times reported on Friday.
It seems Asian tourists are filling the void left by the backpackers.
However, as the number of Westerners has dropped, visitors from Japan, China and South Korea are on the rise, making up for the loss. Asian tourists now dominate Vangvieng, the department said.

The changing trend posed a new problem as tourists from Asia did not favour cheap accommodation and preferred staying at more comfortable places, it added.