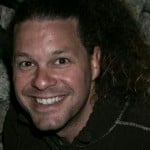 I usually see under-bed lockers as part of a complete unit (ie. sold together with the bed) but I know that you can buy them separately as well.
A Google search and came up with a few options. Depending on where your hostel is located, maybe one of these could help.
These guys are in Ireland
These guys are in the UK, although it looks like they are also in Ghana, so maybe they have multiple international branches
These guys are in Australia
These guys are in the US
As an alternative, you could hire a local carpenter or cabinet maker to build lockers for you (assuming that the idea of having wood in your dorms is acceptable to you). You could also buy small safes for each bed to lock up valuable items and bolt them into a wall or cupboard. Maybe there is a vocational school near you with welding classes. You might be able to get one of the students or the teachers to weld some metal lockers for you.