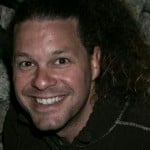 Here's an older thread discussing a similar idea with shipping containers.
There are a lot of cool things that you can do with shipping containers, and Google has lots of pictures of them in case anyone would like some inspiration.
Have you seen other examples of businesses using them for accommodation? I'm curious about what the biggest challenges would be in setting up and operating something like this.