Vagabonding in Europe & North Africa by Ed Buryn
Has anyone read the book Vagabonding in Europe & North Africa by Ed Buryn? I was just going through some stuff last night and found it packed away.
I love this book :D
I think it's out of print, but there are used copies available online.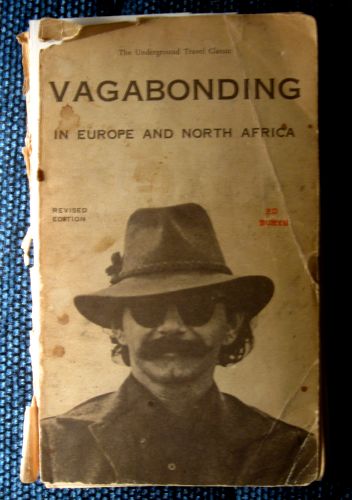 On youth hostels - 1973 edition:
YOUTH HOSTELS
Many people like them; each to his own opinions. I've found them disappointing as a general thing. Too many restrictions (early closing, for example, and petty policing policies), limited duration of stay (3 days), age limits sometimes (under twenty-five when they do have a limit), often crowded with guided tour youth groups (especially during the summer season), too many travel dilettanti in the ranks, often hard to find or get to, unreliable information as to when they're open (despite what it says in the official handbook) and now always the cheapest accommodations around either. Remember that youth hostels in theory are for hikers and bikers only. People who drive up to them on car or motorcycle--or who hitchhike--are now allowed across the thresholds. In practice, most hostels don't check your boots or bicycles for use factor, but quite a lot will turn you back if you look suspiciously motorized (maybe by appearing with a faceful of smog). Remember also that the youth hostel set is mainly for Baden-Powell boyscout types, who are not a little horrified by the scabrous hippie set.

Hostels I did like among the ones I used: Warsaw, Poland, and Iraklion, Crete. But I liked these for the staff--the facilities were okay, but not nearly so swell as some hostels that were dogs otherwise....