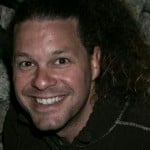 Wow. Really? Kill the manager and burn the hostel down? That's not psychotic at all…
If someone arrives with a booking for a week or so, it's probably not a bad idea to casually mention the 3 week policy when they check in, just in case they want to extend later. The receptionists can try to word it as an invitation to extend their stay: "If you decide you'd like to stay longer, just let me know. I can extend your reservation up to three whole weeks! Of course then the Council gets all weird and makes me kick you out, but that's like three weeks away, so no worries. Would you like me to block your bed for another night or two now?"
Since you have the posters up and people can see the policy every time they walk by, you might not even need to say anything until it becomes a problem. When the guest comes to extend past the limit, tell them, "unfortunately I can only extend your stay for X more days before you hit the maximum stay limit." If there is resistance, then the receptionist can mention that longer stays would violate the terms of the Council and incur fines for the hostel. The guest probably won't care about your fines, but at least they might not take it so personally.
I can see how going directly to the guest and bringing up the policy before they actually reach the three-week limit could make them feel singled out. It's kind of like telling someone out of the blue that you're counting down the days until they leave. I always support the policy of avoiding surprises and telling people what they can expect in advance, which is exactly what you were trying to do. That's definitely a good policy. Some people are a bit sensitive though. And apparently others are batshit crazy.
I presume that after four weeks the council considers them to be a tenant rather than a hostel guest. Is that right? It's not ideal, but you could institute an undesirable price for longer stays that would make them a tenant. After three weeks, anyone wanting to become a tenant must pay rent, which could be astronomically high. The first and last month's rent must be paid in advance, as well as a security deposit equal to two months of rent. All of this could be spelled out clearly in a document at reception so that there would be no claims of a personal attack. Of course, this might backfire if the rent isn't high enough to discourage people from staying. Then you could end up with a house full of legal tenants overrunning your hostel and making your life miserable.
Regarding the vendetta review itself, there's not much you can do except write a response that tries to soften the blow and dilute the negative impact.