Web Based Travel Show Called: THE HOSTEL LIFE
What is The Hostel Life?

The Hostel Life is an International Interactive Backpacking Adventure, where the viewer decides where we go next. Our Mission is to promote backpacking and budget travel all via Hostels.
How to be featured on The Hostel Life?
Tell us about your Hostel, Location, and Activities that we can do and submit them to [email][email protected][/email]
The more information you provide the better, as my viewers will be the ones deciding. So make sure you are persuasive!
If you can provide a 30 second video, photos, or anything else this would be helpful as well.
Check out our videos here: http://thehostellife.com/

Become a Fan on Facebook here: http://www.facebook.com/TheHostelLife
Follow us on twitter here: http://twitter.com/thehostellife
For Questions and Comments email Mehdy here: [email][email protected][/email]
Please spread the word to your contacts and travelers alike. I need your help to show the world that The Hostel Life is the only way to travel.
Regards,
Mehdy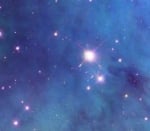 The videos are very well done. Definitely worth checking out :)