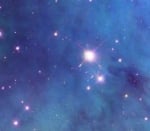 There's a long thread about it on travellerspoint.com forums but I haven't read the whole thing yet.
I think that it's 90 days in a 180 day period starting from time of first entry. But I don't know if the 90 days are counted from the day you enter or if they can mean any combination of 90 days within that 180 day period.
I think multiple entry is okay because I passed through Switzerland border control a couple of times (before they joined) and then reentered the Schengen Zone.
I'm trying to figure this out lately because I'm going to Europe 3 or 4 times this year (though I'm going to have a visa on the last visit).