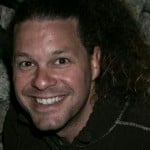 A lot of people use Ikea products to stock their hostels. It doesn't give a very original feel, but it's a quick way to get a hostel up and running so you can afford something else. Depending on your budget, you can find a lot of other supplies (lights, chemicals, plumbing fixtures, etc) at the local home improvement store (Praktiker, Baumaxx, Home Depot, etc). Of course, if you have more cash you could hire a designer and let them find you beautiful pieces through their own sources.
We got all of our sheets directly from the manufacturer. We found a set we liked in the store, then contacted the company listed on the tag to ask for a quote for the whole hostel.
Our kitchen cupboards, counters, lockers, etc. were built to order by a local carpenter. The rest of the furniture came from a combination of furniture stores, second hand stores, and our own home.