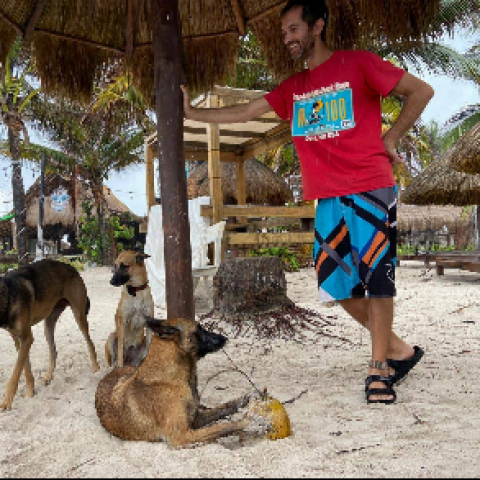 Hi Jan.
I had an hostel for 4 years, closed in 2020 due covid.
It was 32 people hostel, so I suppose bit smaller then yours.
I used BananaDesk for 4 years, and I have to say that using this PMS in my hostel changed my life. It contained just the needed stuff for an hostel of my hostel size. It's the only way to don't lose money. But it was 29.99 USD/month at beginning, and 50USD/month after 2019.
Quite a lot considering my hostel was based in Mexico.
I never used cloudbeds, I know that is better, but was a lot too much expensive for my small hostel, and also hard to learn, and hard to explain at new volunteers (every week I was losing hours explaining the PMS to new volunteers). Even if it has some functionalities that are unique.
So, since I'm at home, in 2020, I decided to spend my time developing a new PMS for hostels, based on my experience using BananaDesk for 4 years. I knew that it was possible, for me, to do something better then it, and with a fair price.
So, I developed something that was similar to what I knew, but, in my opinion, better. 
You can check it, if you want: https://www.deskydoo.com
It's online since 3 days.
It's now in Beta, and will be free till september 1st.
After that the 6 months free tier will begin - so free till March 1st, 2023...
and price will be 9.99/14.99 USD after that, depending on your hostel size.
Could be a money saver if you are beginning.
I don't have any hostel subscribed, at this time.
I'd really like to have you as my first hostel subscribed.
Cause both of us, are beginning.
Support would be direrctly with me.
And I promise I'll do the best to help you in what you need, based on my experience.
And also, if you feel that you need something more, I can plan to develope it, and integrate in the existing software.
Cheeers
Daniele