Will this be a good Hostel in Lisbon?
Hello Everybody,
I've been following this great forum for quite some time, and I have to give my congratulations to every participant, as this is a great value for our business, and I feel that it exists a sincere effort in cooperation.
I'm opening a new Hostel in Lisbon. You all must think that I'm crazy, because of the high standard of this city, but during the following weeks, I'll explain and show why I'm doing it.
For now I'll leave you some images of the building prior do renovation.
Best Regards!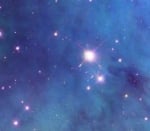 Am I reading correctly? Have you gone from a potential site in April to open for business in July? That's pretty quick if that's the case!
Hello Gordo,
that is not correct. Although it was a project that we tried to do it as fasta as possible, it took about one year to get it ready. When I first introduced the Hostel in the forum, the construction works where pretty advanced.
Now it's finnally fully opened, from last week, and we are starting to trim things.
In next few days I'll update everything, and really show you around.
The final result has been fantastic, as people love the location and the details that we have thought about. But as we expected a crazyness of work.
Regards to everyone and hope to see you at Palace Lisbon Hostel as soon as possible.
Pages