I just found a longer version of one of my favorite videos -- Wingsuit BASE Jumping:
[vimeo]1778399[/vimeo]
I wish I could do this, but one apparently needs 200 to 500 parachute jumps before jumping out of a plane with a wingsuit -- not to mention BASE jumping...
Here's a 25-page manual of tips for wingsuit BASE jumping:
http://www.phoenix-fly.com/articles%20stvari/Starting%20Wingsuit%20BASE.pdf
[INDENT]"A person who has read all the incident reports, analysed the contributing factors and accepted that wingsuit / BASE jumping is worth the risk of serious injury & death."[/INDENT]
More interesting articles here... I love it !!!!!!!!!!!!!:):):) But 200-500 I might reach in 10 years...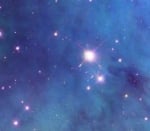 I love it :D
Here it is embedded: