How many of you have memories from your earliest days of backpacking that include finding dorms ranging from 'I guess this will do' to 'this is appalling but hey, it's cheap!' A main fixture was of course the rickety bunk bed that woke you every time the other person slightly moved in their sleep...if you were even able to fall asleep, that is. Maybe it was the bent springs or constant light coming in and out of the room. Or perhaps dying of heat in summer (because what's AC on a budget??) and that one ceiling fan felt miles away.
I remember the first time I saw a privacy curtain on a dorm bed about 10 years ago. I felt a mix between being a kid in a blanket fort and yet suddenly posh enough to buy the second least expensive beer out that night. Like, "Privacy? In a dorm? Look at me travelin in style now!"
It's no secret that travelers today are drastically changing their standards of what is acceptable for a hostel. You may have gotten away with that squeaky Ikea bunk for a while, but not upgrading your accommodations is going to start hindering your business if it hasn't already.
It's not just the reputation or reviews that are impacted. Think about the cost, both in time and money, of maintaining crappy bunk beds. Wood starts to look shabby, metal needs to be tightened or welded to stay together, springs become bent. The list goes on, and your only solution is to either buy a new cheap bed (expensive in the long run) or to fix it (time & energy, which is still money).
Or, you could invest in a product that will not only solve your bed issues but actually bring you more money, such as SmartBunks.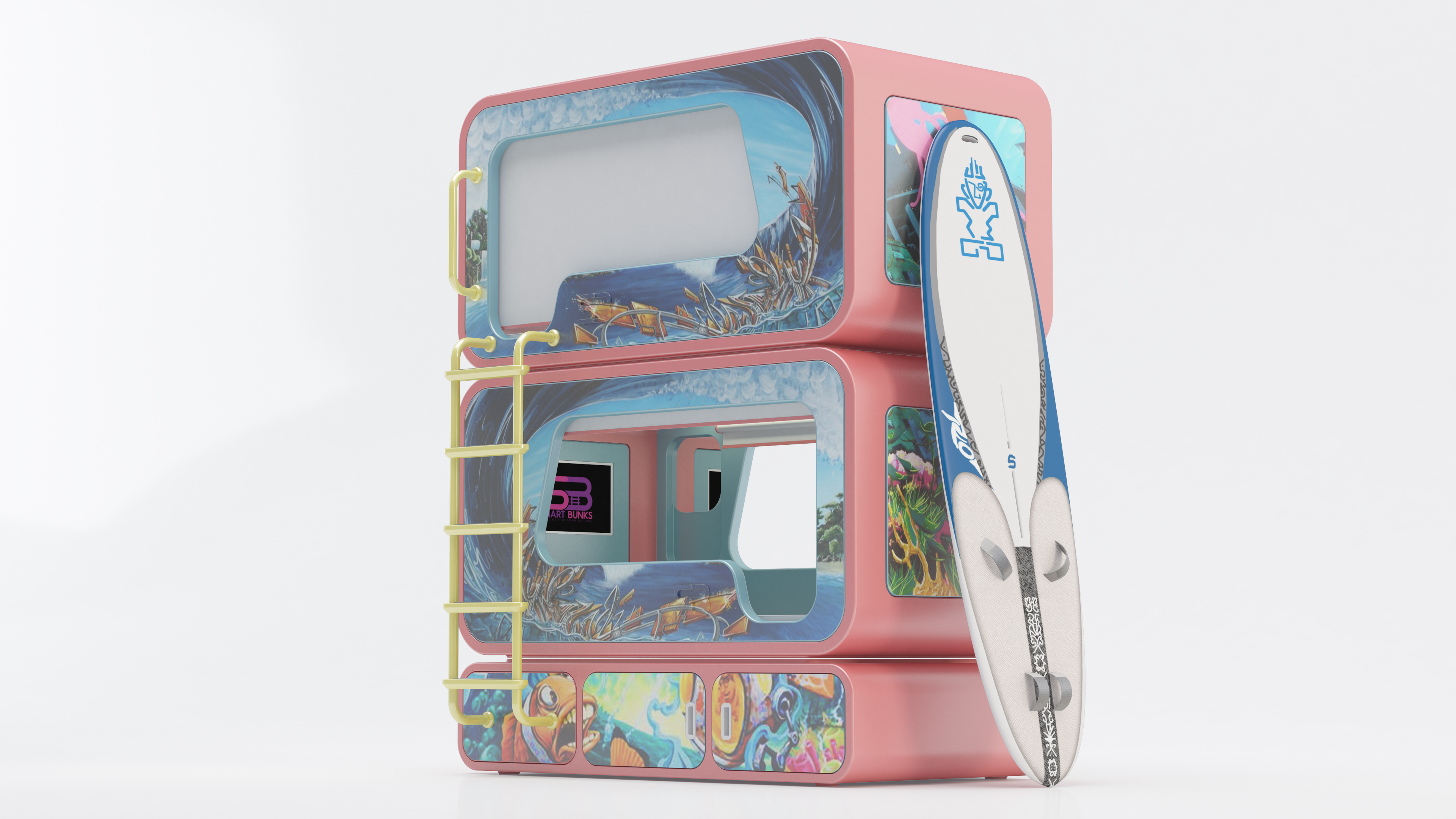 SmartBunks are modern bunk beds for the modern traveler. They are super comfortable, podlike beds that are incredibly customizable. They come with everything your millennial traveler is looking for, such as power outlets and charging ports, LED lights, personal fan, luggage storage, a safe, and a privacy option (either a curtain or blind- both options are being explored as to which is most durable). They even include Hostel Cleanse, an organic air freshener that also kills mould & bacteria. I can think of many dorms where I wish that had been the case!
While the beds will later be made out of injection moulding for the mass market, the current first edition is made of plywood. However, this isn't your grandpa's wooden bunk bed. Forget about the wobbles or the splinters or shabby looking wear and tear. This bed is made of incredibly strong wood on the inside and completely sealed with a full veneer on the outside. The final look is as unique as you'd like with incredible customized artwork, branding, and more. Which means that even if a competitor hostel down the road also has SmartBunks, yours will still stand out in your space.
The various customizations, both in features and aesthetic, also mean that they're versatile to fit into the systems you're already using. For example, whether you do bed assignments with a clipped on name card, a number system, or maybe not at all, SmartBunks can seamlessly integrate. For those of you looking into the future or simply for opportunities to be cutting edge, SmartBunks can also be equipped with an optional Smart TV, opening up possibilities for a whole new digital platform. Plus there is plenty of potential for tech retrofitting as technology advances even further. How cool would it be to have a magic mirror in a dorm bed?! Extend your stay while you're hungover without leaving your bed as your childhood sci-fi dreams come true!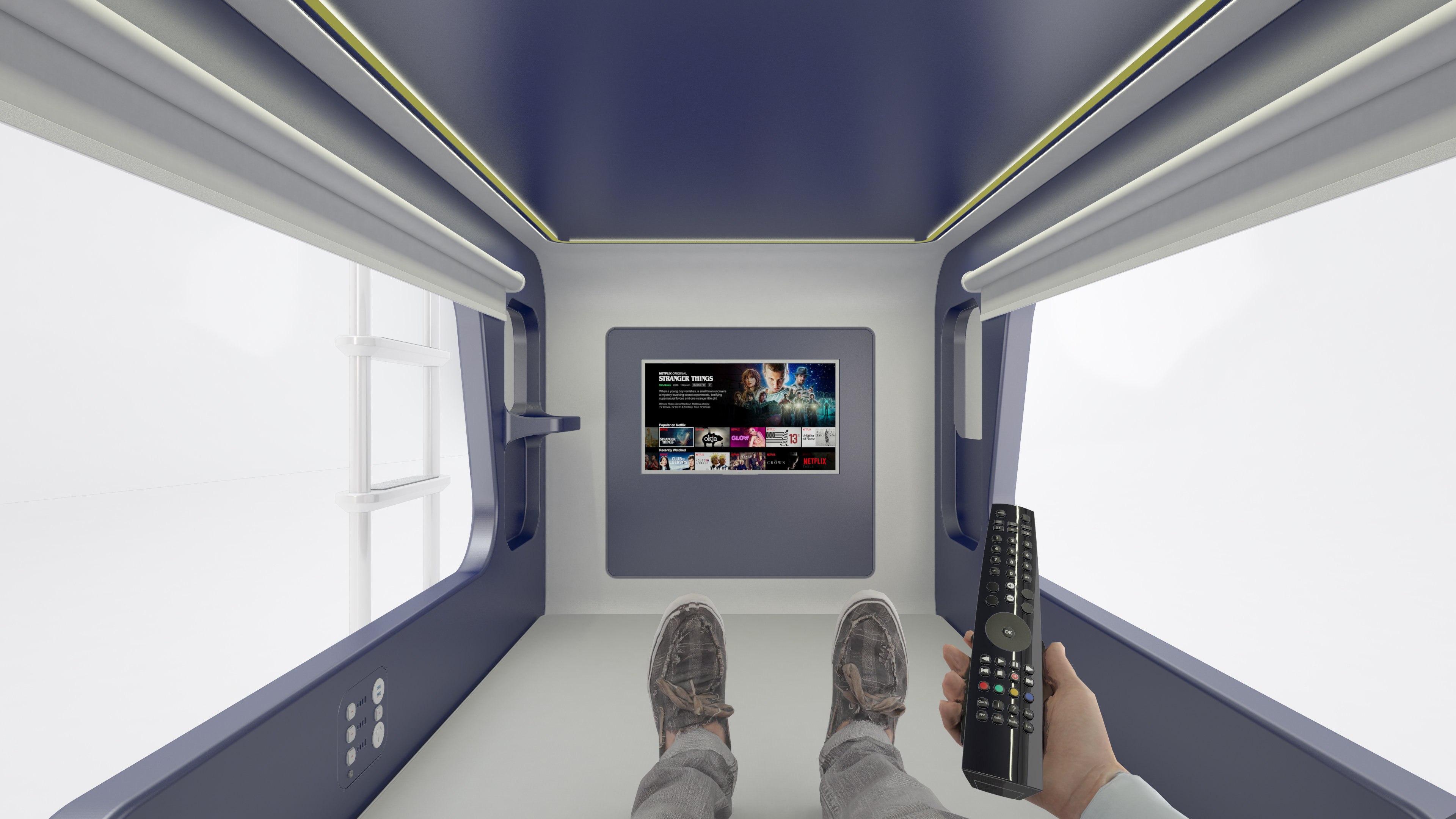 What about bed bugs?
Let's talk about the elephant in the room when it comes to discussion about bunk beds. Unless you live in a vacuum or are just blissfully naive, all hostels worry about bed bugs at some point. Everything is going well until these free riders coast in on some guest's backpack and wreak havoc on your business. Hostels may be proactive to avoid them, but they also spend time and money dealing with the problem and their burned reputation. Which is why not only are SmartBunks made of a smooth, sealed surface making it hard to climb and with nowhere to hide, but the company is also investing in innovating and exciting future retrofit provisions to address the potential bed bug problem. 
Sounds great, but how could I ever afford this?
By this point, you're probably thinking that putting SmartBunks in your hostel would be a massive investment. Luckily, not only is that not the case, they actually give you the opportunity to make extra income right away.  This is because they are on a long term rental basis for not much more than $2.50 USD per day, per bed (~ €2.20), depending on customizations, features, your country, etc. (contact them for options). 
So if you decide to try out even just one dorm or a "deluxe wing" to start, you can immediately start selling those beds for say, $5/night more, leaving you with $2.50 in profit. This also gives you a great upgrade option and provides a middle tier between a dorm and a private room. What traveler wouldn't want some extra amenities without the high price tag? You may think your guests only want the cheapest option, but after 3 weeks on the road with shitty sleep in awful beds and huge dorms, even the stingiest backpacker is willing to throw down an extra 4 bucks and pretend it's the Hilton for a night. Or at least get some much-needed rest while all of their devices securely charge and they don't have to see 19 people coming and going.
Increasing income through increased occupancy
SmartBunks also have the potential to increase your overall occupancy, and therefore your income as well. As backpacking shifts and changes in these recent years, there is a growing demand for better bunk beds, which in turn may mean a growing demand for SmartBunks specifically as more and more travelers try them out. The ability to lease these beds gives business owners the opportunity to capitalize on the word-of-mouth wants & desires from travelers.
They can also help increase occupancy by utilizing space more effectively, especially buildings with odd shaped rooms. Sometimes rooms may seem too big to be one dorm, but the city won't let you partition off the room because of windows or other emergency protocol. I've had the pleasure (regret?) of spending the night in a 30-bed dorm and think that the privacy features in SmartBunks, such as the pod shape and the blind or curtain, would allow you to do a bigger room more effectively.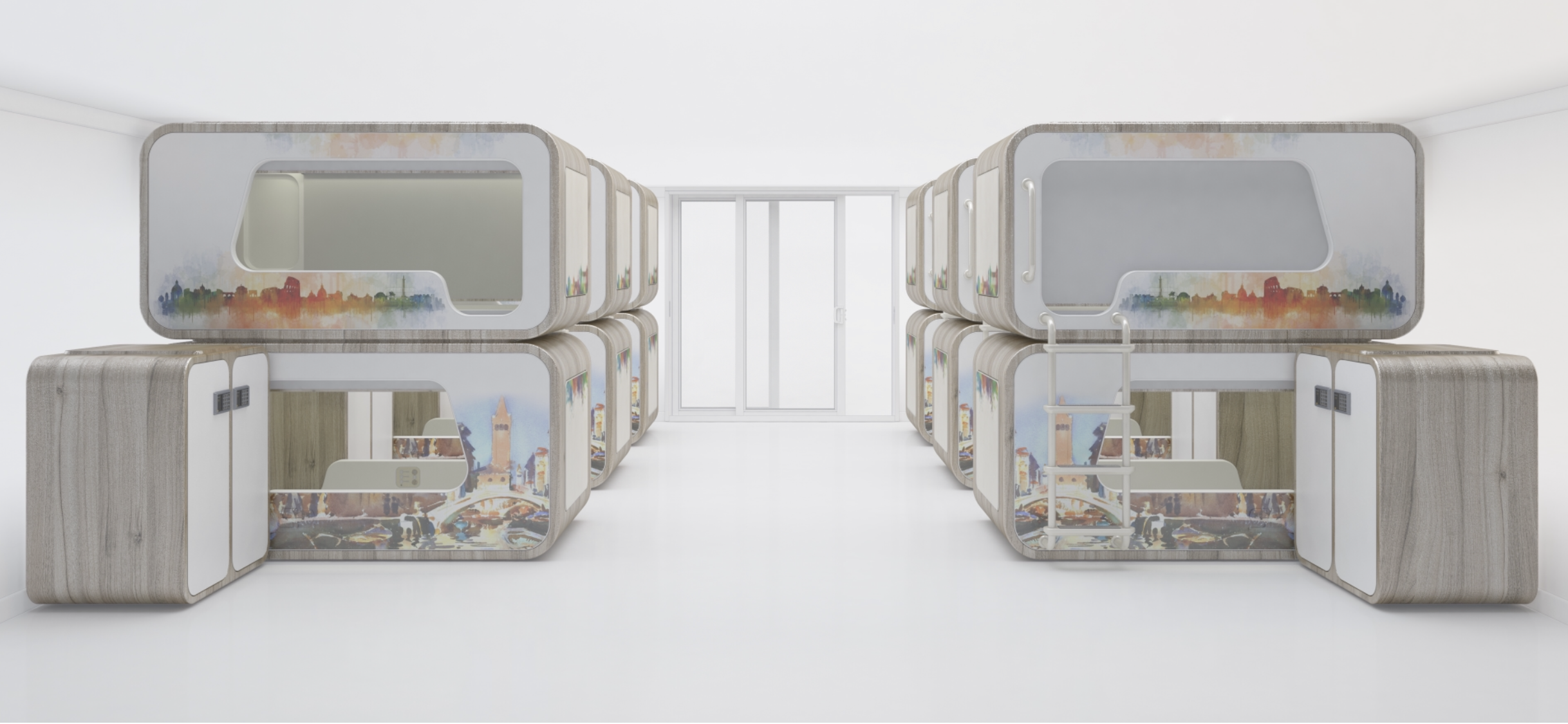 If this is all sounding like a great option for your hostel, the timing is perfect! Around late April 2019, the first plywood edition of Smartbunks will be installed in a few select hostels for actual guests, with 10-12 European & Australian hostels beginning trials. The company is also exhibiting a SmartBunk in late January 2019 at STAYWYSE, the hospitality trade show in Amsterdam. So if you are ready to uplevel your hostel and guest experience, be sure to reach out to them about what options are available for your property. 
Interested in working with SmartBunks instead of ordering them?
Due to fast growth and high demand, the company is actively seeking continental distribution partners in the US, Asia, South America, and Europe. Part of the responsibility for these partners is sales and customer service for hostel operator clients of SmartBunks. This includes getting the bunks to the hostels with 5-star service for install, as well as ongoing maintenance and support. The company understands how important it is for a switch to new beds to be as smooth and nondisruptive as possible, though they also leave opportunity for the hostels to have needed maintenance done during the transition time, such as fresh paint or new carpet, if desired.
It's time to reform the dorm.
If you're ready to offer the ultimate accommodation experience while increasing occupancy and making more money, head over to SmartBunks today. Your guests - and your bank account - will thank you for it!