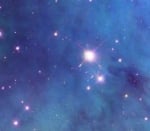 Bed bugs can be a problem once they get into the hostel. Take every report of bed bugs very seriously. Immediately take action and make sure that the guest is compensated (do not charge for the nights where they were having begbug problems).
Immediately put all of the sheets and clothes through the hottest setting on a dryer to kill any bed bugs. Close the room until you are sure that you have gotten rid of them. Keep the incident as quiet as possible (front desk should not talk about it in front of customers).
I would go with metal frames. If they squeak, you should be able to stop it by tightening the bolts, and/or WD40.
Firm mattresses are healthier -- if a mattress is too soft your body can get out of alignment and you sometimes don't wake up feeling as good.
EDIT: providing free linens and forbidding sleeping bags can help prevent bedbug outbreaks.