Looking for Investors/Partners for Eco/Surf/Tropical Resort in Nias Island, INDONESIA
Dear All,
We want to develop an Eco/Surf/Tropical Resort in Sorake Beach, the top touristic destination in Nias Island, in North Sumatra (Indonesia). For this purpose we have our own Freehold Beachfront Land in Sorake Beach where we would like to build a Tropical Resort with luxurious but still simple Bungalows (all beachfont!), equipped with all commodities, including Renewable Energy Systems and Rainwater harvesting, and following the traditional Achitecture of the place. The Resort Design and building permits are ready, so we are looking for serious investors who would like to take this amazing opportunity and be the first to invest in the first luxury resort to be build in Sorake Beach. We already have investors ready, but we still need a few more to make this dream project come true.
One of the most attractive points of this investment, is that investors will own the Bungalows during the Leasehold period, so they may use it or be rented out (under our Management Company). Right now there is a lack of luxurious accomodation in Nias Island, and there is a big demand for top end accomodation from visitors from Jakarta and overseas (Singapore, Japan, Europe...etc..). Therefore we are very confident this Resort will have an excellent occupancy rate, and will also help to increase the Tourism Development in the area.
Please if you are seriously interested in this small capital investment opportunity please contact me on [email protected]. Only to serious investors we will send complete Bussiness Plan and Project Design&Cost, and Management Conditions. All the information to make sure all aspect of the Project are very clear for the potential investor.
Finally just to mention that I have lived and worked in Nias in the construction business for 3 years (I am married to a guy from Sorake Beach), so I am very familiar with the location, the friendly Nias People, and the amazing Beauty of the Place.
Thanks very much for your kind attention,
Elisabeth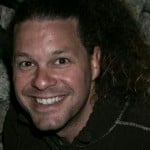 Hi Elisabeth, are you planning to have shared dormitories in the resort, or only private rooms?