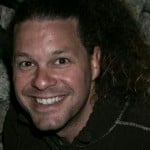 Cloudbeds owns MyAllocator. The products are different, and they can either be used together or separately.
MyAllocator is a channel manager that lets you update pricing and availability across multiple websites from one place. It lets you sell the same bed on Hostelworld, Booking, HostelsClub, etc. at the same time until someone makes a booking on one of the sites. Then it updates your inventory and removes that bed from all the other sites so you don't get overbookings.
Cloudbeds is their PMS (property management system) that is used to run your hostel. It keeps track of guest information, bed assignments, housekeeping status, etc.