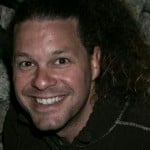 This sounds like a really good opportunity for a hostel professional who isn't sure what the next step in their career should be. I think there are probably a lot of those on this site!
Because I was curious I checked out what's involved and found the following details about the job:
Customer Services Representative

MyAllocator is a fast growing software-as-a-service (SaaS) company that is delivering an innovative operations and marketing platform for the global hospitality industry. Join us and become part of a visionary team that loves technology, is passionate about travel and is inspired by the human experience of seeing the world.

We believe that our customer coaches not only provide support for our customers, but they are ambassadors for our company and its culture. Customer coaches are responsible for onboarding, educating, and supporting our customers on a global, 24/7 support environment. Support includes resolving, from simple issues such as resetting username and passwords to helping customers setup and configure online accounts, assisting with navigating around the application, and troubleshooting application issues.

Duties and Tasks / Essential Functions:

Implement application, train and support customers
Deliver service and support to end-users using phone, video conference, instant chat, and ticketing
Be proactive with customers at all times during customer interaction.
Interact with customers to provide and process information in response to enquiries, concerns, and requests about products and services.
Diagnose user-related or technical issues with the application.
Follow standard processes and procedures to identify and escalate priority issues per Client
Help retain and encourage customers undergoing trials to convert to paying customers

Skill and Knowledge Qualifications:

Hospitality experience ideal (hostels preferably)
Personable and friendly demeanour on the phone
Native English + fluency in another European language
Ability to write clearly and accurately in English
Knowledge of customer service principles and practices
Effective listening skills
Able to work independently or as part of a team
Ability to meet a flexible schedule
Reporting to CS Managers in São Paulo and San Diego offices
Flexible holidays – minimum of 20 days per year
Talk to us, if something else is important to you!
Disclaimer: I am not affiliated in any way with this position, so I'm not able to hire you regardless of how qualified you may be. If you are interested in this job, please see the contact information from the original post above. :)