Partner needed to RE-open Exicting Hostel in Portugal (Algarve)
Shangri Lagos Hostel is operating since 2011 and it is one of the best in the list of hostels in Lagos. Due to some difficulties in the past year (misunderstanding with previous partner and co-owner who is now resigned from being a part of the company) The hostel was closed during low season and now we are looking for a new partner/investor to become a part of the company (hostel) to recover this facility and renovate it to face hot season of this year. We changed a vision of not being just a hostel; we are looking forward to create a branch of hostels providing this successful idea of Shangri concept around Portugal, we are planning also to create expansion plan development to increase the scale of services we provide.
Shangri Lagos is a parental object with a certain Brand/Managing system. At the moment there are two owners of the company, each of them is having equal shares, value of the company itself now is about EUR 100 000 (contains assets we have inside, such as equipment, inventory, furniture, intellectual property, established channels and other software, brand name value(permanent customer base), etc.). So we are looking for a new partner to be part of the company, so there is going to be three equal shares, that also going to increase value of the long-term assets of the company.
Property map description.
The hostel has a main building (with a cozy courtyard, three floors, reception and check in operating inside of it, 4 main dorm rooms, big kitchen), mini Shangri (two floor house directly across the street, 4 rooms, big kitchen) and two apartments also just across the street(with their own private bathrooms and kitchen). The total number of beds 52 possible three extra beds
We rent the main building of the owner of the house, which are already negotiating the sale of the house to us for the most optimal price (due to the fact that we rent for almost 5 years).
Necessary investments.
50 000 SHARE value to get in (increase the shared capital of the company)
+50 000 (required cost of renovation, paying existing bills and employee salaries, etc. ) this amount the company is going to take as a loan from the new partner/ investor (at 1.5 percent annual interest)
the cost of buying the main house (real estate) is 200 000 (we r in the process of negotiations about possible price reduction (due to our renewed renting contract starting 17 of March for next 5 years, the owner is interested in a quick sale, but he cannot do this by law without our agreement and participation (priority buying right that we have), otherwise it will cost him a penalty to pay us the amount of two years rent)
All data and financial information is already included in business plan in attached files (as a new partner/investor injections and bank loan see section Loans and Investments) with all required calculations of partner profit and loans paybacks.
The ideal option is to find the person interested in this Hostel with full amount to get in and to be able to buy a property. But we also have an opportunity after increasing the value of the company to apply for a Bank Loan (up to 7% annual interest).
Brief information about Shangry Lagos Hostel and services inside:
Shangri-Lagos has been open since the spring of 2011 and is one of the most popular hostels in Lagos. Staying with us is considered as one of the tick lists for those who seek for a unique and authentic experience. Our clients tend to become our friends and the Shangri Family keeps on growing.
We promote Friendship, Fun and 'Fiesta' in a homely environment where comfortand harmony are always present. Our completely restyled house is a a mix of colours and positive energies where our team will always give their best, whether working or playing, to ensure you are Happy and Comfortable.
Our stunning garden is a magical canopied tropical oasis - perfect for lounging and dreaming and inspiring your soul. By day and by night its atmosphere transforms with the light, offering you the perfect set for making new friends.There are meal nights, themed parties and even limbo dancing nights - all around our garden bar!
This jewel is set in the heart of Lagos within the Old City Wall where you canfind great shops, amazing restaurants, tons of history & culture and last but not least its famous night life circuit.
You will get to meet 'some of The Most Beautiful Beaches in the World' and bewhere the sun shines longer than anywhere else in Europe!!!
Being alive ourselves we love the abundance of activities available in Lagos. Afew of these have become our favourites and we can help planning your day tomake sure you will experience the most of what the City offers. Our passion and knowledge for Lagos will make your days unforgettable.
Surfing, Kayaking, Dolphin Tours, Boat Trips, Waterparks, Trekking, Cycling and much much more...
Shangri-La(gos) has become synonymous with an earthly paradise but particularlya mythical Himalayan
utopia - a permanently happy land, isolated from theoutside world.
A Fusion of Funk & Feng-shui A Blend of Buddha & Bass Beats A Mix of Manners & Madness Everything is Possible
The Shangri-Way!!!
Accomodation Information
At Shangri-Lagos, our aim is to provide you with a place that you can call home.We offer an environment where you can relax and take some time away from the hard ships of travelling.
Snuggled in the vibrant heart of the old city centre of Lagos, you'll find our friendly hostel.
Tired of 100 bed hostels where no one knows your name? Come join us, we are much more then just a bed.
We promote friendship and good times!
Shangri-Lagos Hostel has been open since the Spring of 2011. We are an unique type of Hostel with a homely feel and laid back vibe. This wonderful place will inspire and rejuvenate your creative energy. When visitors discover Shangri-lagos Hostel, they tend not to forget it and keep coming back to relax, recharge and to make new friends.
Our stunning Garden provides the ideal surroundings to chill out, relax or socialize with other travellers.
We are also close to all the main Bars (The 3 Monkeys, The Tavern, D.Cs and TheJam) and Beaches (Batata Beach and Dona Ana).
Come and join us in a Lagos adventure that you will never forget.
Included:
Free Breakfast Free Vegemite Free bed linen and we make your bed! Free luggage storage on arrival and departure Free maps Free Safe Deposit Boxes Free Smiles!
Staff:
The friendliest and most helpful ever! Eager to provide best tips for eating and going out
Always approachable
Security:
Lockers for each guest Free safe on request 24 hour reception Lockable Rooms
Atmosphere:
A real sense of community Very laid-back and friendly
A great place to meet other travelers
Facilities:
Mixed Dorms, Female Dorms, Twin Private Rooms, Twin Private with double bed,4-Bed Private Apartments
Reception, Kitchen, Living Room, Computer Room, Bar
Garden, Roof-Top Terrace
Television, Music, Games, Free Wi-Fi, Computers, Book Exchange
The business is rented. Now we planning to buy a property from land lord.
We are looking for a new partner inside our company to be able to invest to re-open this object and to renovate it. For any information please contact
Business plan with all required info is inserted!!!
[email protected] (Dario)
[email protected] (Daria)
+351915409618
+351913005325
Pics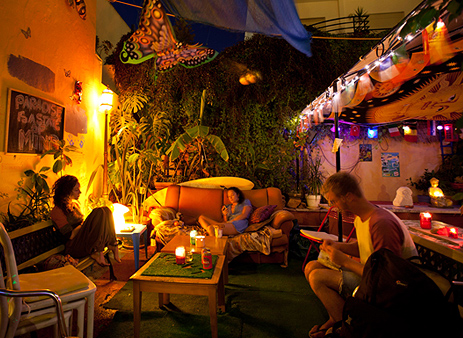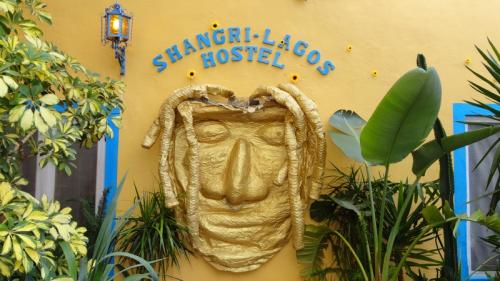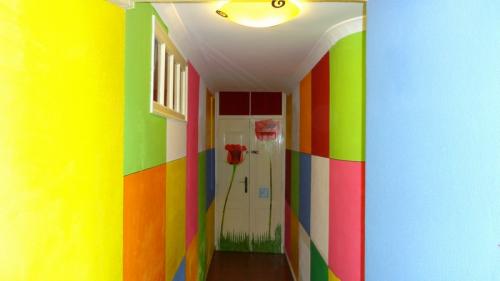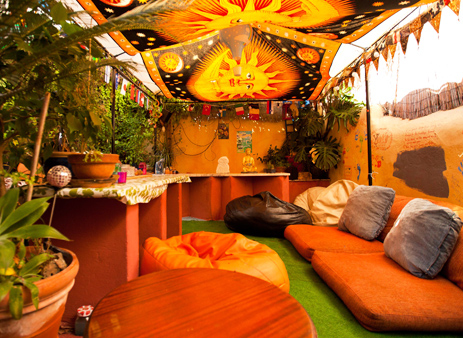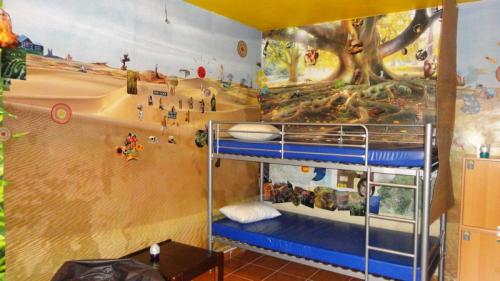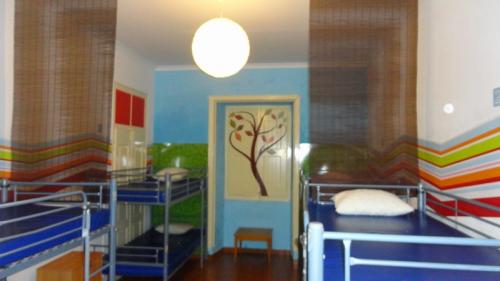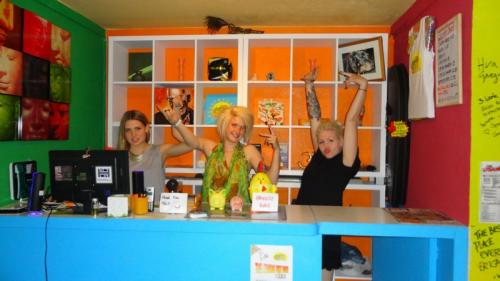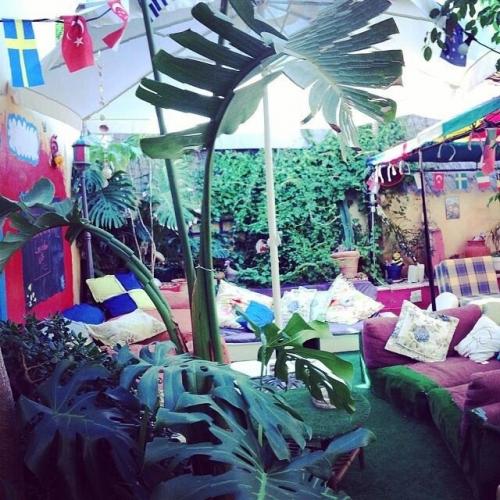 Hello,
I would be interested to know more about the Offer, Finances, etc.
Warm Regards
Shubham Garg
[email protected]