Ah, Facebook! Like the platform or not, Facebook is definitely a powerful tool and their reach is bloody huge. They are the largest social media network out there still, with 580 million account profiles, so your customers live there. Considering that a FB account is free for businesses to promote themselves, and that Facebook also owns Instagram, and makes marketing between the two fairly painless, really, it's a no-brainer. 
How do you use Facebook? Do you follow a regularly regimented series of information blasts to boost marketing? Do you use Facebook as your hostel's website? Or do you indeed utilize it at all? 
How to get started: 
The easiest place to start is by making a Facebook page of your property. This is free, of course, and can be linked to your hostel's website and your hostels Instagram feed.  Fill out the page with what your hostel is about, the Mission Statement, and content that you want people to see. Then start posting: Photos, stories, videos, and memes.
Next, consider what backpackers and travelers want to see. Besides a super tidy bed and common areas, backpackers want to see people like themselves having fun and socializing at your place. People love images more than they love reading words, it seems, so grab them by the eyeballs. Take photos that show off your property's good side, like your bar-b-que area. When you observe your guests getting to know each other, like sharing a meal ask if it is ok to use their image and snap away.
Videos are even better to post; and hold the viewer's attention longer than a static photo. You don't need to know how to edit the vids, just get them up with errors in tow. As long as it showcases your hostel and it targets budget travelers, it is all good. 
Then, pepper your business page with various hostel stories or blogs about various parts of the city or in-hostel happenings. Breathe some life into the page.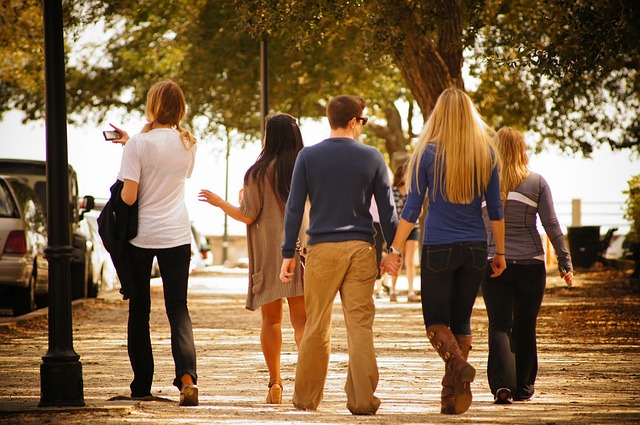 Establish social proof for your Hostel. Although we seem to scroll mindlessly through our FB newsfeeds, we do respond to posts that have a personal touch. The author must be able to write in a voice that sounds authentic, and approachable, someone the reader would be keen to meet in your hostel. Include funny quips about hostel life or killer photos or even share memes relevant to staying in a hostel. 
Post, Post, Post! Not just daily, but three times a day! If you just do not have time for daily posts, then bi-weekly will do in a pinch. Keep filling your page with good, valuable, interesting content. Primarily, you want "likes" for these posts. The more "likes", the better your chances your post will be seen by a broader audience. And once a user likes your page, they essentially become followers of your business page. Therefore, your posts will not only appear on their Facebook newsfeed but if their profile is public, their friends will also be exposed to your posts. Backpackers are usually friends with other backpackers, sometimes creating new friendships daily in their travels. Opportunity awaits...
Google and Facebook and Instagram like content and responsiveness; they are designed for frequent updates.
Reply quickly to questions and comments. Every so often you do receive a snarky comment, but unless you are running a shit show of a hostel, most of your comments will be encouraging, funny or even thought-provoking. Quick responses let the guest know there is a human behind the page and not just a bot. People want to feel like they are being heard, so if you don't respond, you may find your FB audience stops engaging with you. 
You can set up a canned response on FB page, just saying, "Hey, I got your message and will respond before 5 pm." Then do it; respond promptly.  
Lastly, it is recommended that you don't use Facebook for the "hard sell'. We use Facebook as a fun social space, predominantly. Create conversation-worthy posts on your page, inviting photos and videos of people enjoying your hostel's space and create community. Make it look like you enjoy what you are doing, and not just in it for the money. 
Avoid Facebook Burnout
Right! As you can see, there is a lot of work involved to maintain FB page integrity. Three posts a day? Who has time for that? A couple of ways to combat FB burnout are to convince your staff (and even guests) to get involved. And then use Facebook's post scheduler. 
Encourage your staff to take quick pix of various silliness happening in the hostel. Or if you see a guest taking photos of themselves having fun, ask them if they wouldn't mind sharing with you or tagging your hostel if they post to FB. 
Facebook pages additionally have a scheduler, where you can set up a series of posts to happen periodically throughout the day. Schedule yourself time during the day or week to sit down and organize a few posts to happen while you go about greeting your guests.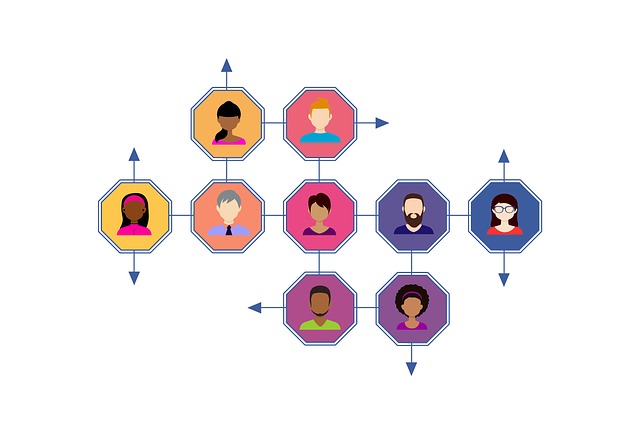 Paid Advertising
To be honest, done well, a hostel's FB page doesn't need paid advertising to reach new folks. And most of the small hostels do not have the budgets for lots of advertising anyway. 
But perhaps you want to broaden your reach or advertise a particular event happening at your location. Damn straight, Facebook will take your money and post your advertisements to your chosen targeted audience. If you do decide to fork over some dough for Facebook Ads, several websites offer ideas for those on a limited budget. 
Facebook Ads allows you to set your demographic targeting based on the type of user, including data on age, location, education, and interests. Set up your ad budget, and then you can also set up Ad testing, where multiple versions can be published simultaneously. This is a significant feature and allows you to compare ad designs. 
Promoted Posts: One option would be to just create a singular Facebook Promoted Post, which is a flat rate payment. This option increases a particular post to reach a certain number of users, increasing visibility and impressions without breaking the bank.  
I attended a Facebook and Instagram marketing strategy meeting last year, and several people in the audience commented that this was an effective and affordable marketing option for them. Most of the people commenting sold products rather than hostel beds, but if the targeted demographic is reached, why wouldn't it work for hostels? 
Some effective ideas that were mentioned were to launch contests, sweepstakes, or mini-promotions. Some also suggested creating a survey or game. Agreed that people tend to respond when advertisements are fun and interactive, and that perhaps don't look like advertisements.  
Sponsored Stories: There is also the Sponsored Story, which gets preferred positioning in a user's newsfeed. This capitalizes on the visibility of a user "liking" a post, showing their friends' newsfeeds. For example, you may have seen two or three of your FB friends like a certain newspaper in your region, so it pops up in your feed even if you are not a current follower of that newspaper. 
As far as what I understand, this is the only option that can be viewed on mobile devices, so that is a definite plus.
Quite honestly, there are several different ad campaigns that might work for you. Since I remain not particularly a fan of giving Facebook more money, and I feel like you can accomplish some excellent results for your hostel with just the free page set up, I am going to let AdWeek40' article, Understanding The Differences Between Facebook Ads, break it down for your reading pleasure. It is worth the read to completely understand the products before ya fork over any money to Facebook.
Whatever you do, avoid paying for likes. As I was composing this article, one of our fellow hostelmanagement.comers, Salem Orion, reminded me about paying for clicks, and a slippery slope of scammery that can be. Here is the video Salem pointed out