I am currently traveling around the UK, England and Scotland mostly, with some friends and their dog. This little dude is a super chill dachshund who only makes a peep when he is desperately straining on his leash to go play with other dogs. He's got this show-stopper fur, long-haired, mottled blue coat, so passersby constantly want to give him a pat as soon as we step on the sidewalk.  He's a good boy named Scrappy, but I call him Ween-dog, or Weenie. 
I am only traveling for a few months, but my friends are on an extended stay of about 2 years (or more?)in Europe and the UK. They are digital nomads, and their business allows them to work from just about anywhere, as long as there is internet available. So, they are taking advantage of that aspect and of any visa extensions allotted them. 
It has been some serious work getting Ween-Dog into Europe. When the guys were making their plans to travel for such an extended period, they decided that they didn't want to leave Scrappy behind with friends or family back in the States. Knowing that flying into certain countries, like England, can be tricky with a dog, they started doing their homework on how to get Scrappy in and around the places they want to visit.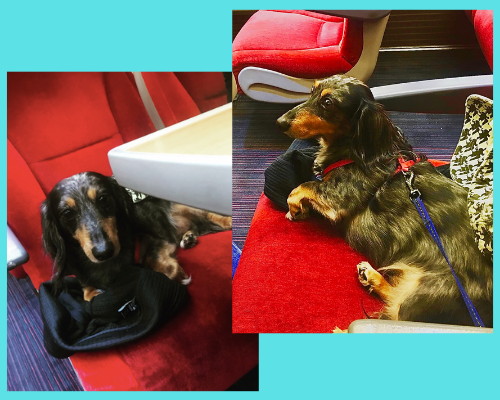 They got him all the required shots and paperwork Stateside. They got him booked into the cabin with them on the plane entering Spain instead of UK. And they got him a puppy passport for Europe. How cool is that? 
When they landed in Spain, paperwork in hand, somewhat proud of the puppy passport, literally no one gave a flying rat's ass. The Spanish officers just waved them through.  
All that trouble flying him into Europe, yet finding dog-friendly accommodation went surprisingly easy.  We have found lots of accommodation choices between apartments and hotels, and even many hostels that allow dogs. The hostels generally require that the guests book private rooms, not dorms, of course, and dogs might not be allowed in the community kitchen, but otherwise, Scrappy has been welcomed with open arms in all the other common spaces. 
Unfortunately for us Americans, we are only allowed 90 days in Schengen Europe within a 6 month period. So we had to move on from the relaxed seaside Spanish town. I miss tapas.  
American travelers are, however, allowed 6 months continuous stay in the UK, so this was obviously the next destination. However, getting Ween-Doggie into the UK was slightly trickier in that no dogs are allowed in the plane cabins inbound, and no dogs are allowed a seat via Eurostar.  After many hours reading many blogs and stories from other pet parents, the guys finally found the solution by taking a taxi via the ferry, Calais to Dover.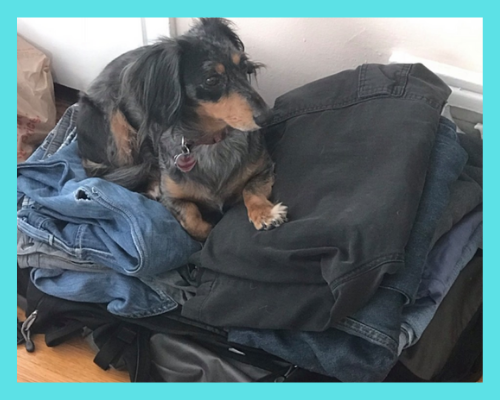 Again, lots of paperwork required. Not a single government official wanted to see it. But, nevermind. 
And again, finding dog-friendly accommodation in the UK has not been a problem. Besides AirBnBs and pubs, there are actually quite a few bunkhouses and hostels available who are keen to have dogs come to stay.  The hostels tend to not be city centre usually, more like rural and country houses, but still wonderfully surprising how many choices there are here. 
Personally, I find having a dog or cat  (or cheeky bird) on the premises makes the hostel feel more homey, espcially the lazy fat dogs that just kick back on the couch or door mat all day. They break the ice: strangers approaching smile and point, ask to stroke the dog, and bam! insta-friends. Clearly, it isnt always possible and people with allergies need to be taken into consideration. But, for me, when I see "dogs welcome" or photos of a hostel cat lounging with guests, I am more inclined to hit "book now". 
Lately, the guys and I have been talking about coming back to the USA and doing a road trip with Scraps, from east coast to west coast. Fortunately, I am starting to see more dog-friendly hostels popping up in Google and Hostelmanagement now, which makes planning a whole lot easier for me. It is only the flights that are proving to be a bugger, but we know the drill now. As long as the guys have all the paperwork= no one will even look at it.
*As far as bringing a dog along to backpack internationally, it kinda goes without saying, but do be sure to check all legal requirements for each country and each airline before buying any tickets. Fortunately, most countries seem to only want a rabies certificate, and a pet passport, which is great! But as with the case with the UK, sometimes you have to finagle and re-arrange, be flexible with your plans (and probably spend some dough to make things happen.) 
For us, it has been worth the cost and paperwork to have Ween-Dog in Europe with us. He has happily cleaned up our kitchen floors after dinner and warmed up our beds before sleepytime. He makes no demands to walk in the rain, either, so it has been a great travel buddy.  
I compiled a short list of dog friendly hostels below that I have come across (or contemplating) in my travels.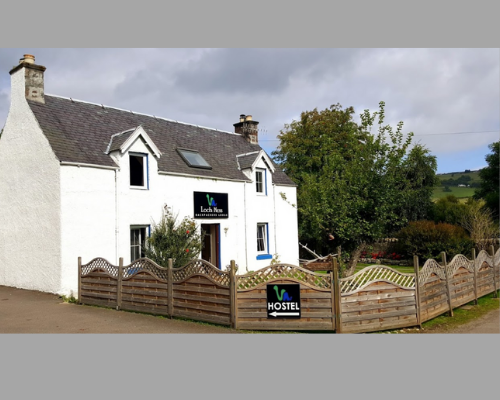 LochNess Backpacker's Lodge, Scotland
For a Scottish Highland home away from home, bring your dog to Inverness. The village is a great place to explore the Loch and a couple of castles, including the Urquhart Castle. Also some horseback riding and Highland "Coos" spotting nearby.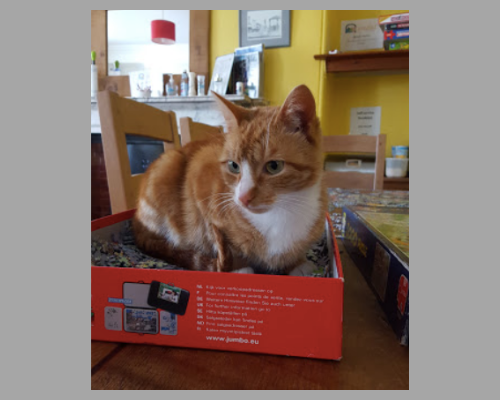 Kendal Hostel, Lakes District, England  
Because I live in New Zealand, I was nominated to do the driving through the narrow roads of the Lakes District, but Kendal hostel is accessible via train (which is also dog-friendly in the UK. MegaBus apparently is not yet.). Bike rides, lots of walks and outdoor pub gardens, the dog will not be disappointed.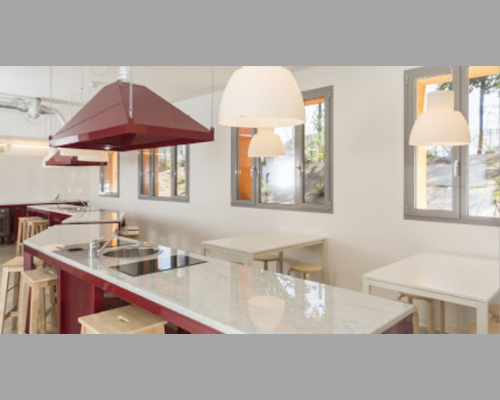 We_Bologna, Italy 
We_Bologna is a clean, sleek and modern hostel close to the city centre of Bologna. Explore the city of Bologna, and give your sweet pug a few nibbles from your lunch plate.  
Honestly, you can't go wrong in Italy. They have dog-friendly accommodation everywhere.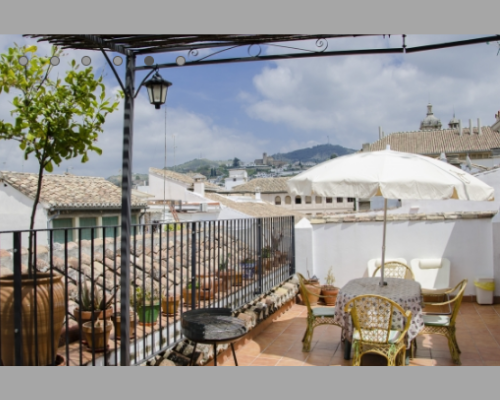 Hostel in Granada, Spain
In the heart of the historic town, Granada, close to restaurants and an easy walk to Alhambra, is comfortably rustic Hostel in Granada. Enjoy your breakfast on the veranda while you decide which direction to head today. Rest assured in any direction, all the stairs, up and down, and up again will ensure you walk off all of the tapas consumed, if you didn't share them with your dog.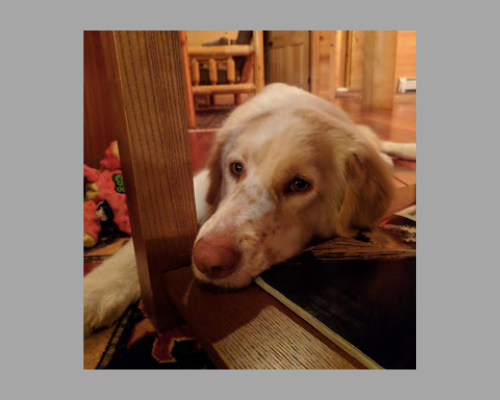 The Hostel of Maine, USA
Is a gorgeous cabin in the Western Woods of Carrabassett Valley. They are near lots of outdoor activities like skiing, biking, long walks in the woods with your pooch. Then, kick your feet up in front of the warm fire at the end of the day. Good times. And if you forgot your dog, they have one on site!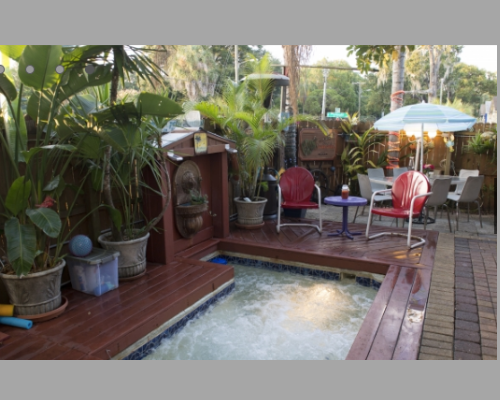 Gram's Place, Florida USA  
Or how about the sweltering humid heat down south? With gators and DisneyWorld nearby, there is Grams Place Hostel located in Tampa, Florida. Unpretentious, comfy and tropical. Grab the leash and borrow one of their bikes to explore the town.    
I used to live in Alaska and I can confirm it is one of the wildest places I have come across. It is the hardest state to get to, besides Hawaii, and expensive, so it usually isn't one of those last minute decisions. But if you can get your finances and plane/ferry tickets together, it is well worth the effort. 
Denali is the highest mountain in Alaska and the hostel is set within 15 minutes drive of the National Park. Private rooms, dorm beds and tent sites available. Pet dogs and probably pet bears welcome, too.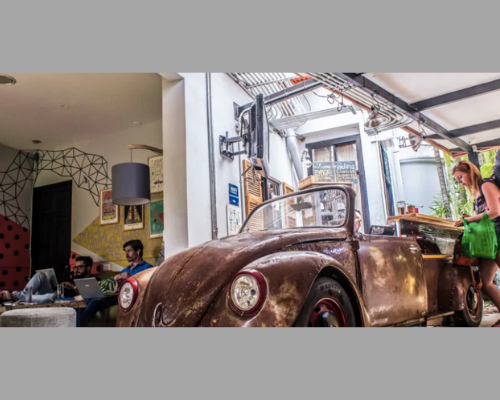 Selina Hostel, San Jose, Costa Rica
Selina hostels are clean and comfortable, tropical and friendly. Exactly what you need if you are a digital nomad traveling with your sweet companion poodle. 
I actually found heaps of options for South American pet-friendly spots, but if you would like a one-stop shop, the Selina Hostels welcome pets and are located in several Central and South American countries. 
Australia, New Zealand and India have some great spots to bring the furry kid, but quarantine times are too demanding for international travelers at this time.  
Is your hostel pet friendly? Or have you traveled with your pets before? What was your experince like? Would you do it again?