After check out, do you find most of the rubbish bins absolutely chokka with moulded plastic packaging, beer bottles, and mac n' cheese boxes? Maybe you can add to your collection of plastic shopping bags?  Or lucky you to find some crusty socks wadded up in a ball between the mattress and bedframe or even some cheap as house slippers from the airline placed outside the bin because it is already overflowing?
It is school holidays at the moment here in NZ, and we are flat out. Staff and I seem to be running around like headless chickens trying to get rooms ready for the next guests. Besides having the extra beds to change, extra dishes to clean, and extra towels to put through the wash, we are also taking out heaping mounds of trash. 
I never thought I would write "omg" in a blog, but omg. The amount of rubbish I have removed from rooms this week has been a real shocker. Our wheelie bins are so overstuffed lately that every day I have to get a little ladder out, place it next to the wheelie bin, and jump into each of them, squashing down the plastic packaging, the cigarette butts, and the yogurt-smeared ramen noodle cups so that I can fit more junk on top.  (My shoes are no longer allowed inside my home.)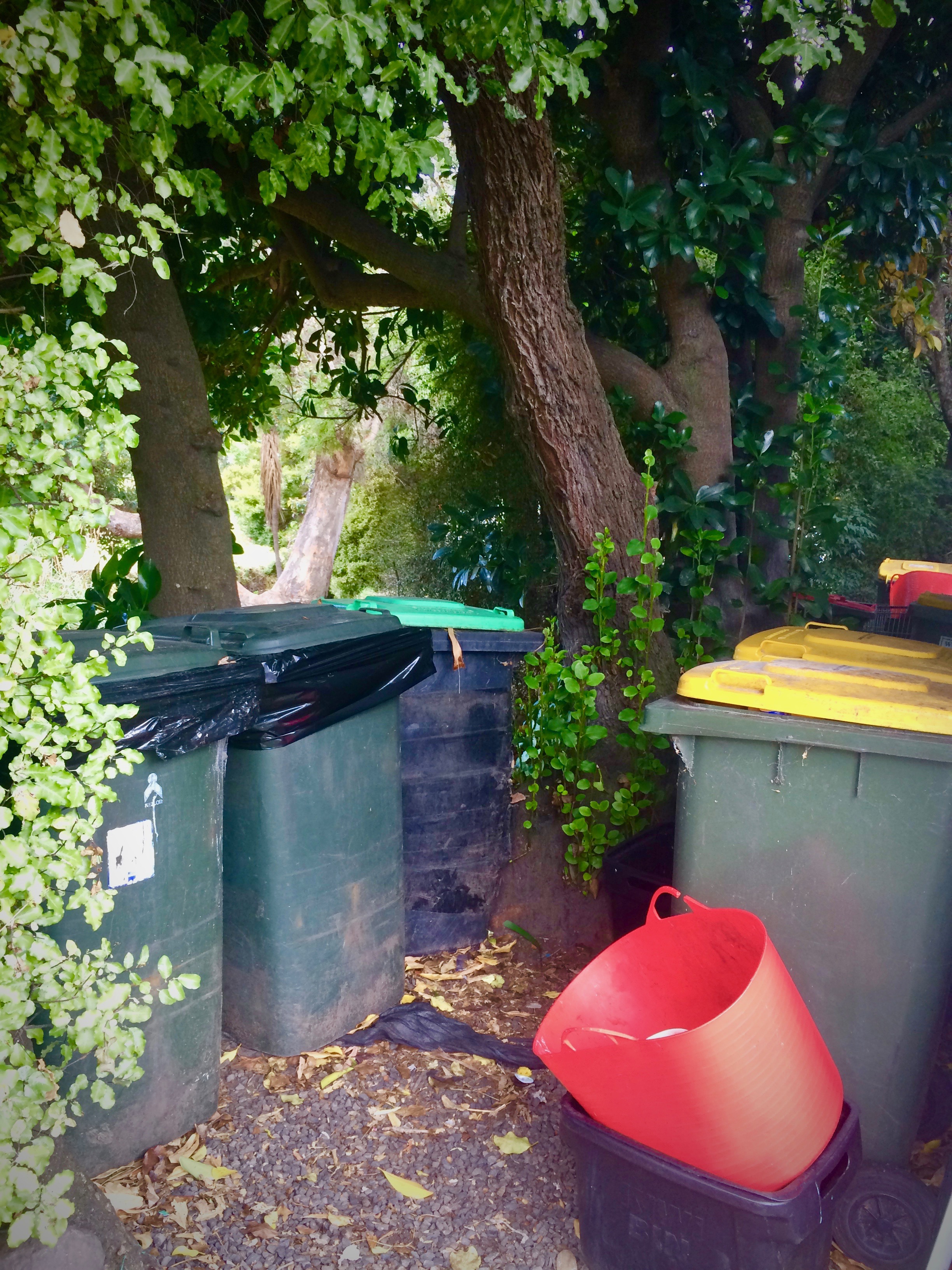 Why does rubbish concern me so much?
In my little township of Akaroa, rates for rubbish pick-up are ludacris, and properties are only allowed a certain volume of trash every two weeks. (Yeah, trash pick up is every two weeks here, and swapped each week with recycling.) Properties have to pay extra for anything picked up over that volume allowance, of course. So, now you see why I jump in the wheelie bins- we already pay a lot.
The amount of space it takes up
* We have rubbish and recycling bins in the rooms, and small bins in each bathroom. Then, we have an area for 5 large wheelie bins behind the office, which are usually brimming with detrius within 2-3 days during the summer, even after I have stomped on them.  So, we have yet another area on the other side of our laundry for both full bins and empty bins, all in all 16 bins. That is an awful lot of space dedicated to garbage.
* China has stopped buying the trash and recycling from other countries, so now those governments are trying to find ways of dealing with it. So far, New Zealand is still struggling to come up with an answer. And while we wait for the government to decide how to deal with the rubbish, our unwanted junk is just simply piling up. And up. *Hopefully, you live in a country where they have a decent handle on the rubbish collection.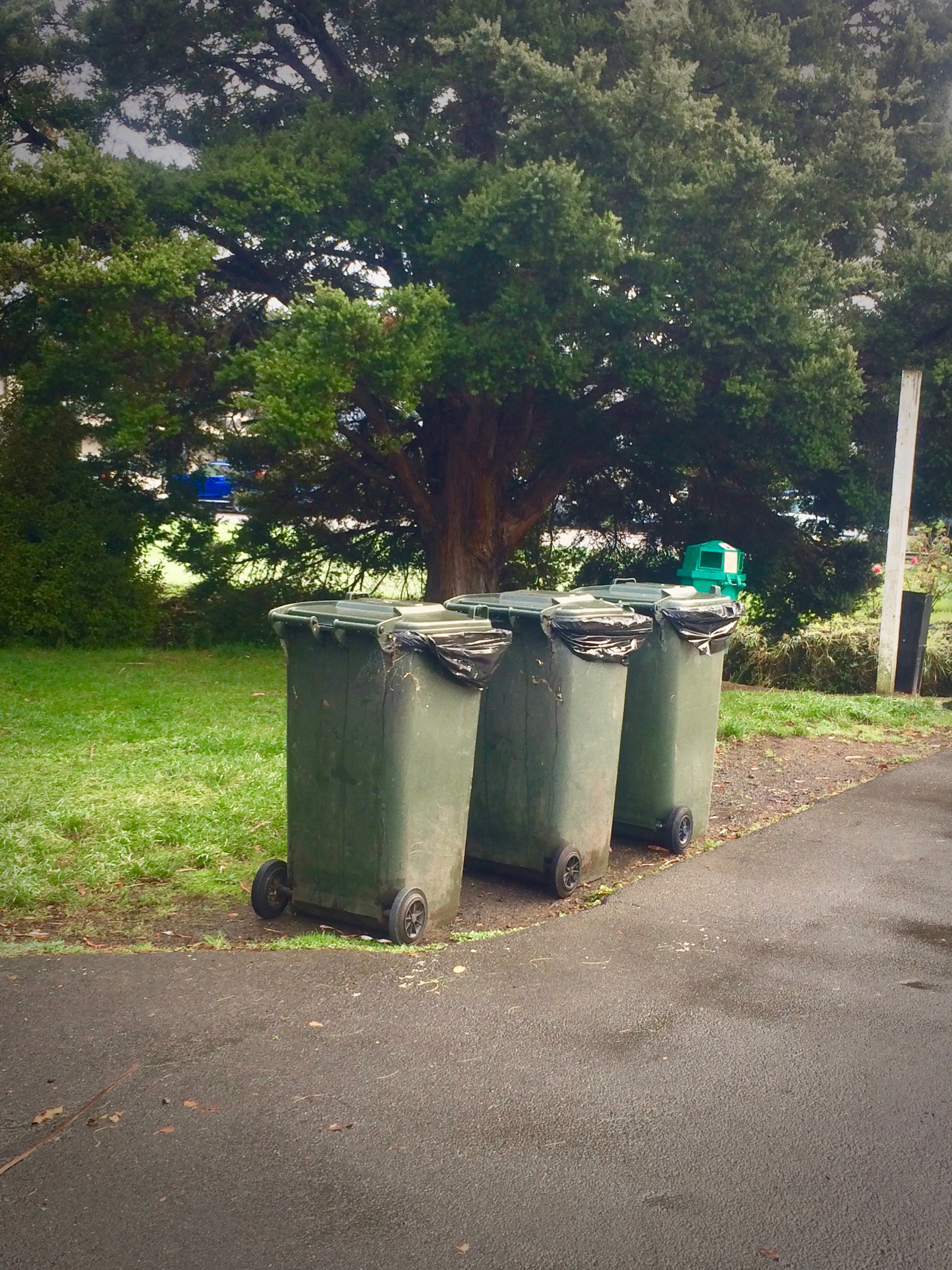 The health and environmental impacts it has
* Greenhouse gases from the waste industry, principally in the form of methane, could account for as much as a tenth of the global total by 2025.
Earthquakes and cyclones have been known to open up landfills to the elements, spilling out the soft plastic grocery bags, milk cartons and unwanted plushie toys to the sea.
* Besides sea life & birds choking on plastic bags after mistaking them for jellyfish, microplastics loose in the water are being eaten by fish, which are then eaten by us. A recent study involving human fecal samples from around the globe has shown plastic present in every single sample. 
I am not sure too many people give a crap
* We have separate bins for recycling, rubbish and compost. On each of those bins and in the rooms, we have signs posted as to what goes where. And for those who do not speak English, there are also pictures on the signs. Yet, multiple times a day, I have to put on some gloves and remove some soggy burnt toast from the garbage and put into the green bin.
* While grocery stores are no longer permitted to give out plastic bags at check out, people still purchase single use plastic bags for .50 each instead of remembering to take their own bags. The number of these bags we find in the rooms means too few are even bothered by the extra expense.  They are happy to pay for the convenience.
Rubbish has been a problem for as long as modern civilisation has existed. We humans produce so much garbage, something like 2.12 Billion Tons of Trash per year, and despite our best efforts to combat the problem over the last several decades – reducing, reusing, and recycling – it just isn't working.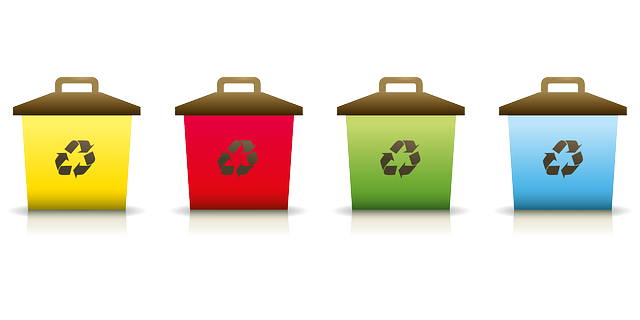 What can we do to reduce the rubbish?
Personally, I am trying to reduce the amount of waste that I produce at home. I am inspired by people who have reduced their waste down to a couple of wads of plastic wrap and would like to emulate them. Yet, while I have certainly reduced my footprint from years past, I still have not been able to duplicate their results. What with individual pieces of fruit wrapped in cello, and milk from plastic jugs, I find it exceptionally difficult to shop without all the excess wrapping.
So after all that ranting, I should probably get it together and come up with some sort of plan of action.
So far, 
We are not lining any of the bins with plastic liners, except for the small bathroom bins, for sanitary reason.  Seems like such a small thing, and barely a blip on the garbage radar. But we figure with 24 rooms, that is 24 less bags per day that we can least keep out of the landfill. Instead, we wash out the bins every day with just a bit of spray and a rag.
We have bought refillable shampoo and soap dispensers. This has been a decent money saver, actually, since we buy liquids in bulk now, but we still have a large plastic container to dispose of when it is completed. 
We dilute dish soap with water and put in spray bottles rather than squirt bottles in our community space. I found that diluted dish soap in a squirt bottle just made people use more for some reason. But in the spray bottle, they tend to just use enough for the dish or cup. (Maybe they get tired of squeezing?)
We keep old light bulbs and batteries in a box in our garage for recycling safely at the local auto-shop. 
We keep reusable grocery bags next to the umbrellas in our office so that guests can grab one on their way to the supermarket. This is the idea anyway, even if only a handful of guests actually see it. 
That list is obviously quite short and needs some additional ideas. We need to keep educating the guests on what is rubbish and what is recyclable. This can be a tough one depending on how much time you get to spend with your guests. I would love to hear from others on how they deal with trash collecting.
How much rubbish do you have to deal with at your hostel? How do you control it?
Do you have the opportunity to encourage people not to create so much trash or do you just deal with whatever is left behind instead?