So far with these blogs I have been highlighting various 'best practices' that I've seen in hostels along the way. Often these are tangible examples I can already see in place, such as the 'keeping shoes outside' rule at Hekerua Lodge or the myriad of small details that make a wonderful guest experience at Adventure Queenstown. Today I arrived at Lakefront Backpackers Lodge at Lake Tekapo and was reminded that some of the attributes that make a hostel excel are harder to see.
What struck me the most while chatting with Rachel, the receptionist on duty, was her desire to improve the hostel. As we talked, I pointed out a couple things I saw that I really liked, such as the multiple dish stations in the kitchen. Each sink had its own sponge, scrub brush and dish rag neatly laid out, as well as a soap dispenser on the wall. She explained that she had done this in hopes dishes would get cleaned properly and the kitchen kept cleaner. The soap dispensers came about because she felt the refillable bottles didn't look as tidy with labels falling off and such, and discovered the dispensers were easier to refill. If you've ever tried to pour liquid soap from a 10 gallon jug into an 8oz bottle, you know the volcano-overflowing-oh-god-there's-soap-everywhere disaster than can ensue. Anything that makes that easier is a definite plus.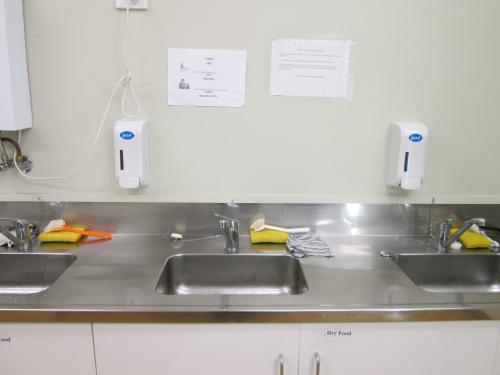 So yes, she had implemented some good ideas. However, instead of just taking my compliments, she consistently gave additional examples of how she'd like to progress. The dish stations may now be set up well, but she is on a mission to change from paper signs to something a bit nicer looking. The white walls of the kitchen aren't bad, but she told me excitedly they had just received the go-ahead to paint and couldn't wait to add some fun character.
Like at many hostels, there is a shelf with rack cards, but she noticed that guests tend to look more through the flip books on the table. So she'd like to create more of them with the attractions and dining in the area. Even though technology is taking over more and more, there's still something to be said for guests flipping through a book of ideas while eating a meal or hanging out. I spent many, many hours creating an 'Anything & Everything Book' for the hostel I ran in Swaziland. And boy did that book get some love! I especially recommend this idea to 'pass through' hostels, as they are a great visual way to show your guests there is plenty to do in the area and one night is simply not enough. Whatever your style hostel, paying attention to guests' habits and adjusting accordingly can only help you to succeed.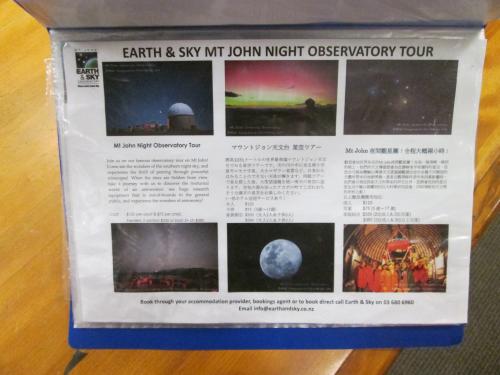 This particular activity listed information in other languages as well, which can be especially useful.
Lakefront Backpackers is part of a larger motel/holiday park but was built specifically for backpacker travelers. It has some of the standard important features of any hostel- a large communal lounge area, a shared kitchen, dorm rooms- but also some nice extras such as a cozy fire place and great garden area. The hostel sits just up from the gorgeous lake, and while a bit 'rough around the edges' in character, it suits the rustic outdoor environment. General managers Andrea and Gavin took it over just 8 weeks ago, after managing another property in New Zealand for 10 years. Their enthusiasm for the new venture was evident, and with motivated staff like Rachel, I'm sure the hostel will only continue to improve.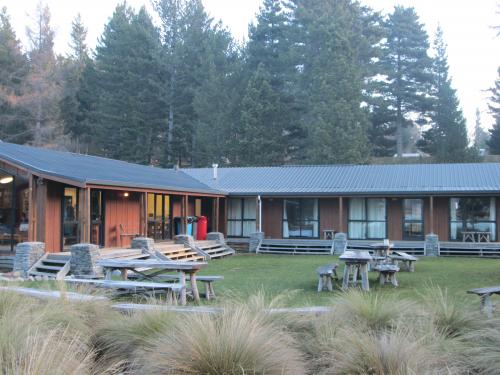 Lakefront Backpackers Lodge, Lake Tekapo
Growing up, my dad always told me to "Never be afraid to hire people smarter than you." Your work-for-accommodation staff may not be balancing financial reports at the end of the month, but they are intricately involved with the guest experience. One of the many jobs of a manager is constantly working to improve just that. What better way than learning from those who know best? Or those who may at least have a few ideas to throw around. To have a motivated staff with a mindset for growth and improvement is a 'best practice' that would be a waste to overlook.
Do you often look to your staff for ideas about improving the hostel? Are your staff motivated to help create change, or do they tend to prefer the status quo? What are some examples are ideas your staff have come up with? Sign in and comment below!
**I know many of you comment on these blogs on the site's FB page, which is great, but it would be even better to have the comments directly on here for everyone to read. Thanks for your input and helping to further our knowledge!**
Keep following along:
<< My previous post: Small Details, Huge Difference: Adventure Queenstown Hostel
>> My next post: Paper, Pencil and Doing Things Differently: Finding What Works for You
Just joining the show and don't know who I am? Check out my introductory blog post.
As always, send any suggestions, questions, or thoughts on the blog my way by emailing me here.
Peace & love,
Courtney
P.S. Don't miss out! Follow HostelManagement on Twitter if you would like to receive updates when new my blog posts are made.