What is Bitcoin and Blockchain?
I am not going to get in too deep with cryptocurrencies because there are a ton of websites devoted to Bitcoin and can explain it in better detail than I can. In fact, I will include several links to sites that explain in depth about the various tech jargon I use in the article.  However, it is important to have some idea of what you are getting into before you embark on this route.
Bitcoin is a type of cryptocurrency, or digital currency, that does not have a central issuing authority nor regulatory body. This means there is no organisation deciding when to make more bitcoins, deciding their value, nor keeping track of where they are. Instead, there are several computers distributed around the net verifying and storing the data, which makes the transactions transparent and exceptionally safe from hacking.
You exchange Bitcoin digitally via a peer-to-peer network called cryptography. Peer-to-peer networks are generally used to share information, like movies or music (remember Napster?). Except, Bitcoin is not a string of data that can be duplicated, unlike an illegally downloaded movie on an mp3. Instead, Bitcoin is a transparent entry in a global economic ledger called a Blockchain, which has recorded every transaction that has ever happened on Bitcoin.
Blockchain technology is a time-stamped record of data that is dispersed and managed over a variety of computers, not just one central computing unit. Basically: rather than a central entity like a bank keeping tabs of the data, a lot of people are keeping track of the same data and catching any errors. It is an innovative way of passing information from point A to point B, being verified by thousands (or millions) of computers. Any transaction creates a unique record and a unique history, which makes falsifying data extremely difficult, nearly impossible.
How does a payment work?
You create an account that will be kept in either a paper wallet, a bitcoin, or a digital wallet- somewhat similar to ApplePay or GooglePay. The wallet is associated with two keys: a private key that is basically your signature in data-form, and a public key which lets outside computers verify your signature. 
If you have a digital wallet, it is downloaded into your phone or computer. (Do note that mobile wallets can be prone to hacker attacks, and if you lose your phone, the finder might have access to that wallet.)
For every transaction, the person paying is basically making an announcement to the network of that payment. What he is announcing is:
his account number
the account number of the person he is sending Bitcoin to
and the amount of Bitcoin to send
The network will then acknowledge the payment and add the transaction to the ledger.
You might notice that the transactions are completely transparent to anyone and everyone, which looks totally creepy to me as I feel like my stuff should be private for security. But honestly, the very fact that every transaction is transparent is what keeps the ledger accurate and extremely difficult to hack. And your personal information is kept safe because those keys mentioned above contain bits of information that are used to make "mathematical guarantees" about the transaction.
The transactions are essentially free and there is no cross-border remittance fees, which is good for international travelers. But while there are no exchange rates or credit card fees to pay, there are some fees to consider, either for withdrawals or deposits. Hackermoon explains some of those fees here.
Also note, you do not need to already own Bitcoin in order to create a wallet.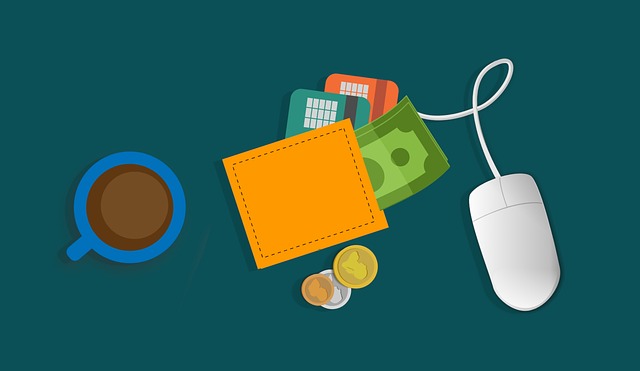 Make Sense?
If not, it's ok; you are not alone. Most people still find the idea of cryptocurrency complicated and suspicious, including me. The media and markets do not make it easy with scary headlines that make digital currency seem volatile and unreliable, such as the recent article on Quadriga. But  since its inception in 2009, the reality is that it is continuing to grow both in value and in number of trades as you can see from the wiki page.
Bear in mind that the traditional gold-standard that we currently use is not terra-firma. The American Dollar or British Pound can crash, as the do every so often. (Grr) So you could regard having a tentative toe in cryptocurrency as way of diversifying your portfolio in an unreliable world market.
TravelByBit
Last year, I attended a cryptocurrency event at Epic in Westport, NZ and met the CEO of TravelByBit, Caleb Yeoh. TravelByBit is an Australian based company merging travel with cryptocurrency: air travel, hotels, tours, etc.
I reached out to Caleb and crew recently to help shed some light on the future of cryptocurrency and he was kind enough to answer a few questions for me.
1. Have you seen a growing number of travel and tourism merchants getting on the cryptocurrency trend, or is there still a big push back? And why?
We have seen strong support from merchants, who are drawn by the idea of offering a payment option that is global, transparent and secure. Even now, we are still very much in the early stages of cryptocurrency adoption. We observed a significant increase in interest from businesses following the boom at the latter end of 2017, and that interest has continued throughout 2018 and into 2019.
Cryptocurrency is the payment method of the future. Together, we can lay the payment groundwork for generations to follow.
2. While cryptocurrency has been around for at least 10 years now, many people still do not understand it or trust it. Do you have any advice for skeptics that may help allay their fears?
The best piece of advice I can give is to be open-minded. A little over twenty years ago, the internet was still foreign to many people, and most did not understand the intricacies of how it works - and many still don't! Fast forward to today, the internet is used for almost everything, from communication to banking to shopping, but that doesn't mean everyone has to understand exactly how the internet works in order to be able to use it. Similarly, blockchain technology has the potential to revolutionise not just the financial sector, but also other areas that are technologically outdated. As with any new technology, the concept of a blockchain may be difficult to grasp at first, but by dedicating some time to learn about it, the information becomes much less daunting.
3. Would new merchants, unfamiliar with cryptocurrency, be better off to sign up via a company like yours in their area? What other outlets would you recommend?
At TravelbyBit, we provide a secure payment gateway that removes price volatility risk. This is done by automatically converting the cryptocurrency into fiat currency for the merchant and depositing the fiat currency directly to the merchant's bank account - with no fees. So, if a customer pays $100 in bitcoin, the merchant will receive $100 in their bank account - and because there is no bank controlling the customer's funds, chargeback fraud is a thing of the past when it comes to cryptocurrency payments. The system also provides accounting support, and since all payments are received in fiat currency, there are no headaches when it comes to reconciliation.
The TravelbyBit system offers an option for merchants who want to support new technology and attract a new customer base, but do not necessarily have experience with safely storing, sending or exchanging cryptocurrency. The customer pays in cryptocurrency, the merchant deals entirely with fiat currency.
4. How does a merchant set up an account? What do they need to have handy before they sign up?
Cryptocurrency is a social movement. We're building an ecosystem that provides a new way for merchants to engage with their customers. For this reason, we want merchants to share our vision of cryptocurrency adoption.
If you are interested in becoming a TravelbyBit merchant, we encourage you to engage in research before submitting a merchant enquiry. There are plenty of online resources and videos that explain the basics in an accessible format. Binance, the world's largest cryptocurrency exchange, provides free educational materials at Binance Academy about topics relating to blockchain technology and cryptocurrency.
If, after researching, you find that the technology resonates with you, please submit a merchant enquiry here by filling out a few basic details about your business and we will get back to you as soon as possible.
Forget speculation, let's build genuine adoption.
*Fiat Currency is defined as government-issued currency that is not backed by a physical commodity, such as gold or silver. The value of fiat money is derived from the relationship between supply and demand and the stability of the issuing government, rather than the worth of a commodity backing it. Most modern paper currencies are fiat currencies.
Legality
Do make note that cryptocurrency is illegal in some countries, so you may not have the option to use it if you are in, say, Ecuador or Taiwan.
Legality of Bitcoin by country
Case Study
By accepting cryptocurrency, the hostel's customer base is extended to those who would like alternative ways to pay. Pacific Tradewinds Hostel has been accepting Bitcoin successfully since 2010. 
There are several cryptocurrency wallet apps to choose from and your choices may depend on where you are located. But Pacific Tradewinds uses Blockchain.com  (which is actually a banking app, not a wallet, but I will let Darren explain that.) 
Setting up Bitcoin and accepting it as a merchant is a fairly easy process. However, as Darren Overby explains, it can be difficult to keep staff trained on how to accept cryptocurrency, given a backpacker's itinerant nature.  He has created a how-to page on his website to help hostel staff follow through with a payment. 
And, as Darren has mentioned in the FB group, if you are worried about the volatile market but want to still have cryptocurrency an an option, you can sell your Bitcoin intake immediately.
Bitcoin Transactions - Help for Staff
For those of us who would like some more in depth explanation with visual cues, Darren has kindly created a short how-to video for us, too. He explains some aspects about cryptocurrency that I haven't touched on also. 
Additional Reading:
Does your hostel take cryptocurrency?  Share your experiences with us below, so newbies can get an idea of what to expect.