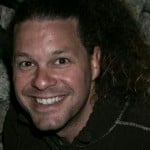 From Adam Davies:
1.1. if the Deposit is more than the Service Fee, then HW will keep the part that equals the Service Fee and pay the rest to the Hostel;

Has it always been like this? I thought the 10% deposit goes straight to hostelworld. am I entitled to get that deposit money back under these circumstances?
No, it has not always been like this.
The old contract said:
The Licensee Agrees:

That the deposit retained by Hostelworld.com in respect of the reservation of the Product (the 'Deposit') will equal the charge for the IT services provided by Hostelworld.com and that no further monies will be collected from or payable by Hostelworld.com.
The Deposit retained by Hostelworld.com will be 10% of the price of the Product.
The new contract defines the "deposit" and the way that it is handled differently than before. Now it is not retained by HW, but rather collected and held on your behalf. The addition of a separate and clearly defined "service fee" is also something new. They have given a separate value to both fees that is explicitly not required to be equal, so they can change the fees independently of each other to maximize their income.
Under the circumstances described in Appendix 1.1 you would be entitled to receive the difference between the service fee and the deposit. I don't expect this to ever happen though.
From Gordo:
out of curiosity, in what situation could the service fee be different to the deposit paid by the guest? This to me sounds a little bit like a back door way of introducing a minimum charge/deposit to the hostel.
In the situation that they want more money, or course! This new setup allows them to increase commissions without chasing away the guests with higher pre-payments. HW reserves the right to change any of the terms in the contract, including the service fee, whenever they want. They just have to give you 14 days notice. As always, if you don't agree with any new condition that they decide to throw your way, your concerns will be promptly disregarded and your contract will be terminated.