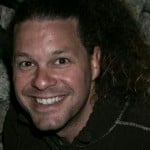 [h2]Hostels are forbidden to use customer data for marketing purposes [Section 2.7][/h2]
Many hostels have asked us the same question: "Does this mean that I am forbidden to contact a guest who booked through Hostelworld regarding anything except that booking?" YES - That is exactly what it means. You cannot contact a guest about a special event, offer them a deal, invite them back, say hello, or market your hostel to them in any way unless that guest gave their contact details to the hostel again after the booking was made.
What the contract says:
Any customer data collected by HW during the booking process belongs to Hostelworld and not to the hostel. A hostel cannot use this customer data for anything that is not specifically related to that booking. Using this data to market your hostel directly to that customer is expressly forbidden.
What are the concerns?
This clause limits or even prohibits operators from communicating directly with customers who booked through Hostelworld.
Asking guests to provide their contact details again after the hostel has already received them may give the false impression that the hostel is disorganized or unprofessional.
It could prevent hostels from conducting their own marketing efforts or encouraging direct bookings made outside of HW's website.
What do you think?
In Sections 6.1 and 6.4 of the contract HW is described as an agency that helps to create a contract directly between the traveler and the hostel, and not with HW. If this is the case, then should all customer data collected during the booking process actually belong to the hostel and not to HW?
Should a traveler who books a bed in a hostel through HW be considered to be Hostelword's customer, the hostel's customer, or both?