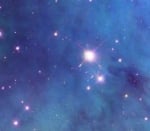 I don't want to hurt anyone but IMHO she perfectly represents the natural majority in the US.
They are out there, but I don't think it's anywhere near a majority :)
If anyone here is pro-Palin, feel free to add your perspective. I'm in a very "blue" area of the country so I don't know the other side as well. I haven't met anyone in person who supports Palin.
There are not a lot of "natural" reasons Bush won, but a favorable voting system, bended rules and outright fraud. Only 25% of Americans voted for him.
I was in south Florida for the last 2 elections and it was a circus :)
Mark Crispin Miller talks a little bit about it here, with a heavy dose of conspiracy theory:
http://www.democracynow.org/2008/10/22/votes (transcript version)
http://www.democracynow.org/2008/10/22/stream (video version - interview starts at 11:45)
AMY GOODMAN: You talked to John Kerry.

MARK CRISPIN MILLER: I talked to John Kerry. In fact, the last time I was with you, I was here to talk about that conversation with him. On October 28th, 2005, we met. I gave him a copy of my book Fooled Again, and we discussed the last election, and he told me, with some vehemence, that he believed it was stolen.