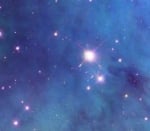 I don´t think that can be done. How long have they tried to keep us from downloading mp3´s? There´s always a way around anything. You are too pessimistic.
Funny video :)
I don't think of it as pessimism -- just vigilance.
They haven't been successful in stopping MP3 sharing because bloggers and activists are on top of it. The MP3 battle isn't over yet. The latest attacks on file sharing are coming through so-called "trusted computing" and the attempt to get rid of Net Neutrality. Anything named "trusted computing" has to be bad :)
I found this video on Saturday Night Live.
Great video... Tina Fey is classic...