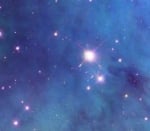 I think the interior design is a big part of how guests interact... especially common areas.
At the hostels I've worked at, where there was a place for people to hang out near the front desk, there was more interaction between the guests and staff. It depends on how busy the hostel is though. Put a lot of guest info by the front desk and guests will stop by the desk often and ask questions. I think it requires front desk staff who are genuinely interested in helping people.
At one hostel I worked at, a couple of long-term guests started their own pub crawl, and someone started regular BBQ nights.