Hi everyone,
Might seem a funny question...but here goes!!
Just wondering about staff and trying to get a certain atmosphere going in the hostel (i.e a little party atmosphere) and how to get your front desk involved (going out on the the town with customers, being a little more inter-personal, even flirty etc),
Is it best to ask the staff to see if they could be more friendly (perform a little), maybe hire someone that may be disposed that way (team leader) or maybe hope it happes naturally?
Any thoughts?
SC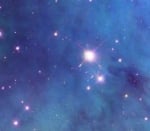 Pages