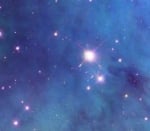 When I was in Seville in 1999-2000 there were only a couple of hostels and I think they closed for New Years (or at least the guidebook didn't list many). It looks like there are many more now...
Tim made a list of cities without hostels here:
http://www.hostelmanagement.com/forum/showthread.php?t=5
"In Europe there are no hostels in Toulouse, France; Waterford, Ireland; Leeds, Lincoln, Ludlow, Norwich, Sheffield and Shrewsbury in England. Milan - Italy's largest city - only has three hostels; and Turin only has one hostel."
EDIT: it looks like there is only one hostel in Jerez, Spain. It's a great place to visit -- sherry and flamenco..