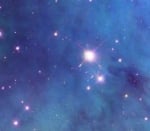 I've stayed at a few hostels where the paid breakfast was enough of a good value to be preferable to a free one.
(E.g., Wombats Berlin hostel, YH Plakias)
I think it depends on the hostel. If you charge for breakfast it should be a good value. For 5 euros I would hope for a great all-you-can-eat breakfast with free coffee refills.
I recently had a 5 euro breakfast that only came with one drink so it ended up costing me ~$9 USD total because I refilled my coffee and got an orange juice too. That's a huge expense from a backpacker's perspective. I'd rather sleep until noon and then get a kebob for 3 or 4 euro :)