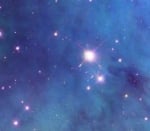 I just downloaded the demo for Roommaster, and after quick installation and data input, I still fail to see how it would fit a hostels.

I have created 10 and 12 bed dorms, but once I have a guest checked in, I cannot check in a second guest into that room.

Possible solution is to name each bed like a room number, for example, 9E-1, 9E-2, 9E-3 etc, but I would rather see the room as a whole .
I used Roommaster at a busy hostel for a couple of years and we had to create a separate "room" for each bed. Example - 4 dorm beds in one room:
201A
201B
201C
201D
The program was originally created for hotels so it does have some annoyances when using it for hostels. I don't know if it's the best program in all situations, but I liked it more than Backpack, Ros2000 and some of the other programs I've used...
I'm interested to hear about whether Silverbyte is good...